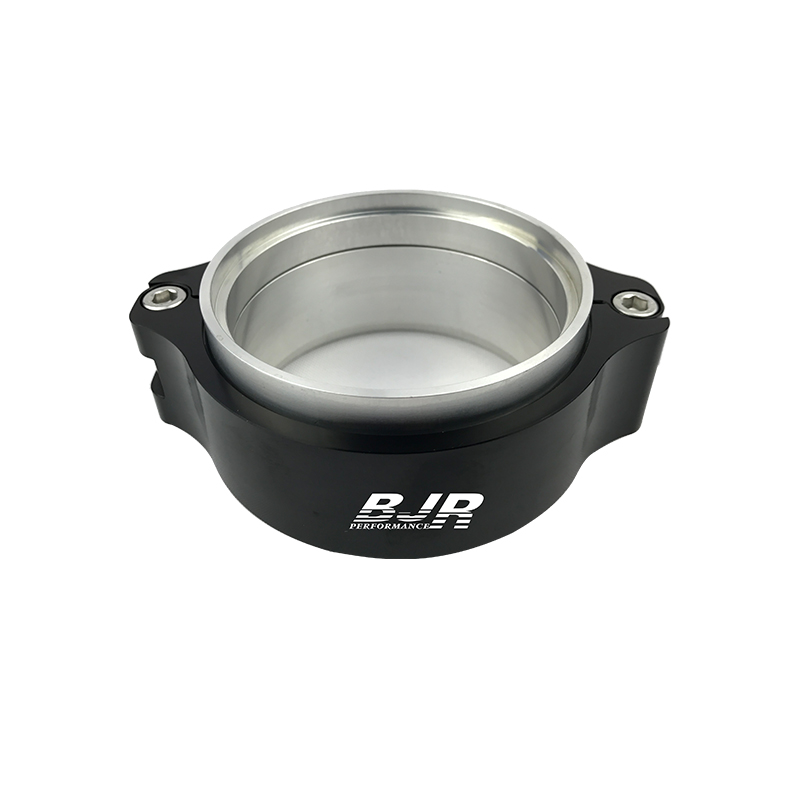 Intercooler Hose Clamp
BJR is professional factory, manufacture high precision hose clamp for more than 10 years,we offer best performance parts for your loved modified cars!
BJR Performance Intercooler Aluminum Pipe Clamp:
BJR Intercooler clamp System consists of two weld fittings (with O-Rings), one union sleeve designed specifically for automotive use.
Aluminum Pipe Clamp for Intercooler Piping Specifications :
Anodized Black

4 Sizes Available

(x2) Weldable Aluminum Sleeves

Aluminum Clamp
Many turbocharged engines produce high supercharging effects. In some cases, the silicone hose fixed with the universal screw clamp may slip and fall off.
These Billet 6061 CNC machined fixtures are easy to install. They also use double O-ring grooved sleeves to provide protection and absolute sealing. The sleeves are held together by anodized aluminum clips.
The anode clips are designed to be sturdy and durable and can be used in various types of applications, including turbine ducts, intercooler ducts, cold air inlets and other custom applications. The housing clamp is fixed with two recessed hexagonal bolts.
| | |
| --- | --- |
| Item | Size |
| BJR1671-250 | 2.5"(63.5MM) |
| BJR1671-300 | 3"(76.2MM) |
| BJR1671-350 | 3.5"(88.9MM) |
| BJR1671-400 | 4"(101.6MM) |
All BJR products are made of high-grade 6061 aluminum alloy. All components are precision machined with precise tolerances for long-term durability and high-performance applications.