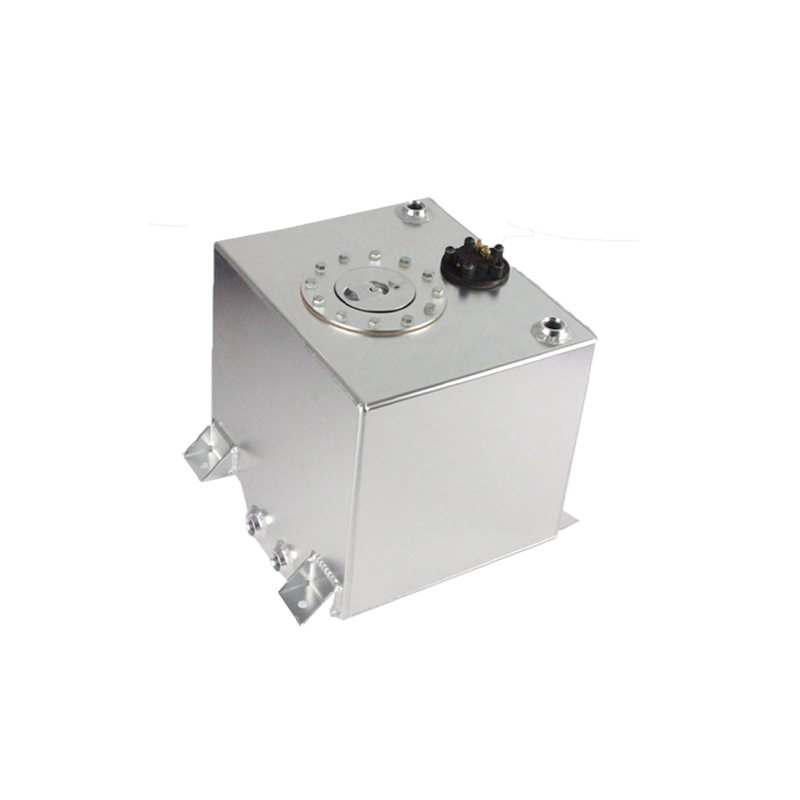 Fuel Cell
BJR is professional factory, manufacture high precision Fuel Cell for more than 10 years, we offer best performance parts for your loved modified cars!
| | |
| --- | --- |
| Material: | Alumnium |
| Size: | 5 Gallon, 10 Gallon, 15 Gallon, 20 Gallon |
| Color: | Silver |
| Use: | Tuning parts, Fuel, Oil |
BJR Performance Black Fuel Cell Tank
BJR Fuel Cells have been crafted to meet the most extreme racing and performance demands.

All cells are seamlessly robot weled from 6061 Aluminum.

Reliable fuel delivery is your number one priority on the track and strip, and our fuel cells are sumped and foam-filled, preventing starvation during lateral loads.

Fuel level senders are included, and inlets and outlets are machined female AN-8 to accommodate high volume flow.
Item

Specification

BJRKI03501S

300*260*260,5 Gallon

20L

BJRKI03502S

410*380*260,10 Gallon

40.5L

BJRKI03503S

510*460*260,15 Gallon

61L

BJRKI03504S

620*510*260,20 Gallon

82L

BJRKI03501SA

300*260*260,5 Gallon

Anodized

BJRKI03502SA

410*380*260,10 Gallon

Anodized

BJRKI03503SA

510*460*260,15 Gallon

Anodized

BJRKI03504SA

620*510*260,20 Gallon

Anodized