Straight Push On Hose End
Straight Push On Hose End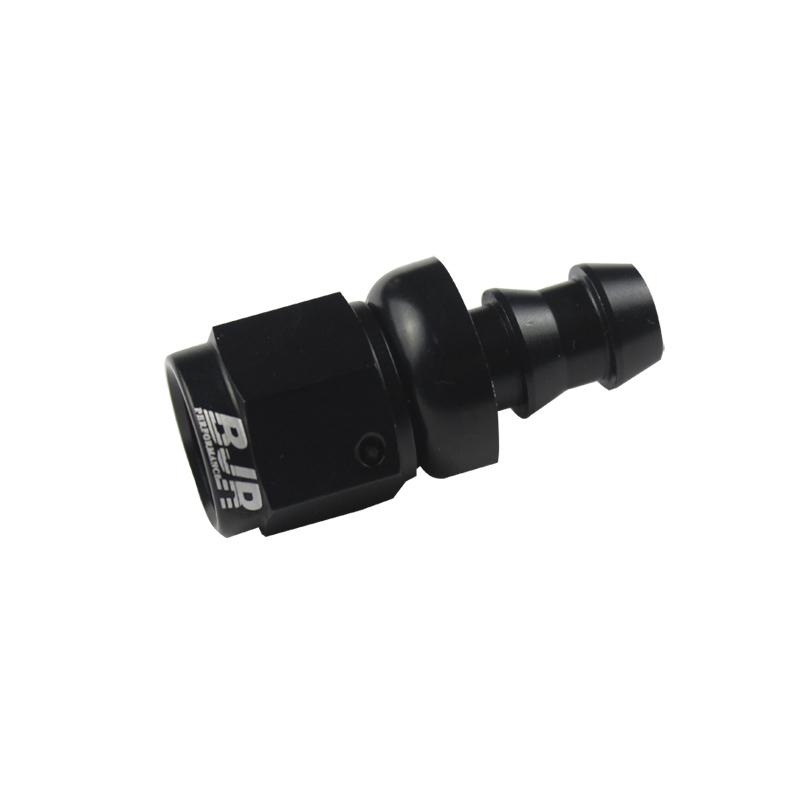 Straight Push On Hose End
BJR is professional factory, manufacture high precision fittings for more than 10 years, we offer best performance parts for your loved modified cars!
| | |
| --- | --- |
| Angle: | 0° 30° 45° 90° 120° 150° 180° |
| Color: | Black | Red&Blue | Purple | Green etc |
| Size: | AN4 to AN20 |
| Custom Made: | Logo | Package |
| Material: | 6061-T6 aluminum |
BJR Performance Straight Push On Hose End
BJR Performance is a Manufacturer & Supplier for Racing Parts in China. We produce kinds of hose ends in various styles, Swivel Fittings, Full Flow Swivel Fittings, Cutter Fittings, Full Flow Cutter Fittings, Push Lock Fittings, Full Flow Push Lock Fittings, PTFE Fittings, Full Flow PTFE Fittings, Forged Fittings and Crimp Fittings.
BJR's Push on barbed fittings are for use with soft rubber hose or "sockeless" hose. Hose and fittings are easy to install: they simply push on with some heat and lubricant, and "lock" in place. The hose will not slide off the fitting easily because it compresses on the fitting as pressure increases. Hose clamps, such as worm clamps or Oetiker clamps, are required to ensure the hose does not back off. Fittings are black anodized aluminum. The max tempeature and pressure rating for the assembled hose depend on the specifications of the hose.
All BJR fittings are machined from lightweight 6061-T6 aluminum and MilSpec Type II anodized in black for durability.
Item

Specifications

Hose Match

BJRP0001-04

AN4

straight

BJR0722-04

BJRP0001-05

AN5

straight

BJR0722-05

BJRP0001-06

AN6

straight

BJR0722-06

BJRP0001-08

AN8

straight

BJR0722-08

BJRP0001-10

AN10

straight

BJR0722-10

BJRP0001-12

AN12

straight

BJR0722-12

BJRP0001-16

AN16

straight

BJR0722-16
Features and Benefits:
Easy to assemble push on style barbed fitting for rubber fuel, transmission, and PCV hose, or "socketless" hose

45-degree fitting with AN thread

Lightweight black anodized aluminum

36% lighter than traditional screw-type line fittings
Application:
Widely used in Oil/ Water/ Fluid/ Airline etc. Connect engine with air filter, the engine with radiator system, automobile air conditioning system, oil cooler etc.

BJR Push Lock fitting is only work with Rubber Push-Lock oil hose. They are not compatible with PTFE Hose, Nylon Braided Hose, or Stainless Steel Braided Hose.